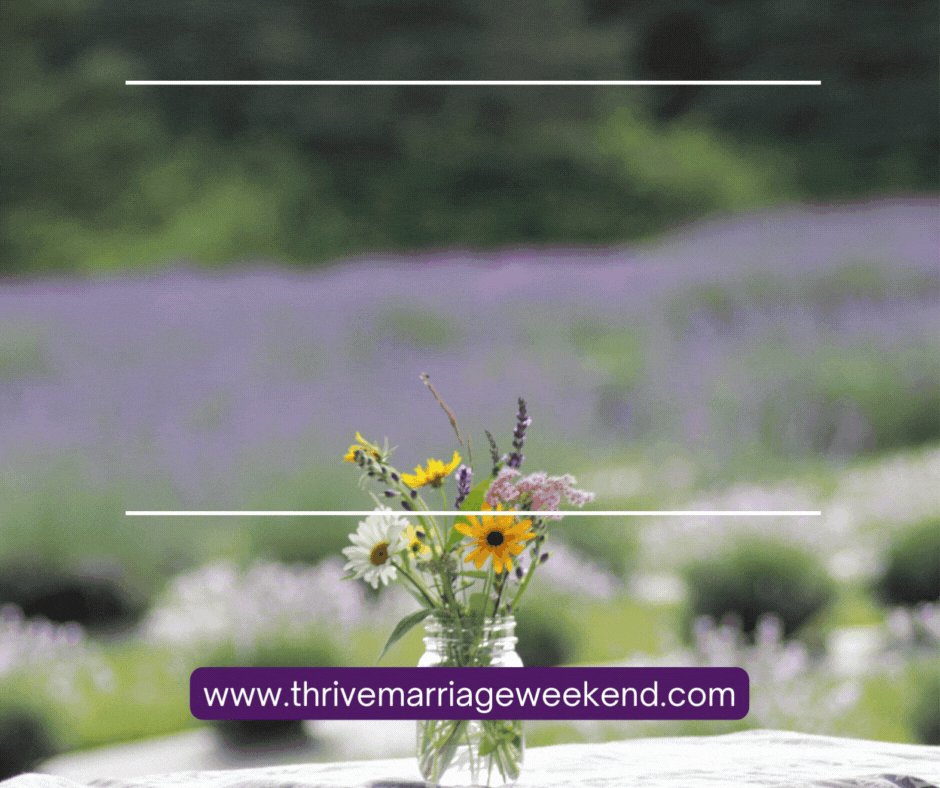 Why are you putting on this marriage retreat?
We believe healthy marriages are vitally important
Kara and I (Kevin) believe that marriage is vital and that healthy, Godly marriages are even more vital. Not only does a healthy marriage influence spouses, it influences children, other couples, the church, and so many facets of life. Yet, marriage is not easy. Depending on where you draw statistics from, around 1 in 4 marriages in the church will end in divorce.
Marriage involves the merging of two imperfect, broken people. Yet with God's grace and provision marriage, while still hard, can be so rewarding and amazing.
We want to be a space for rest and restoration
One of the desires with our farm (Spring Creek Lavender) is to host experiences that bring rest and restoration. That is our hope for this marriage weekend. That it's a time for couples to put aside their busy lives, if just for a moment, to breathe, to relax, to enjoy. Our hope is that this breathing, relaxing, enjoying, conversing, studying, reflection, and learning will lead to restoration of areas where brokenness may exist. We desire this to be a space where you and your spouse can meet one another in new ways and experience the transformational power that only God can bring.
We believe in the power of story
We believe in the biblical meta-narrative of creation, fall, redemption, and restoration. We believe that God has written a story, is writing a story, and will continue a story. It's no accident that Jesus spoke in parables and that much of the Bible is told in narrative form. Stories are powerful. We are a part of God's larger redemptive story and that plays out in our individual stories and the communities with which we live. Chris and the ReStory team utilize the power of story to understand the redemptive arch and find meaning in both the broken and the beautiful realizing that God has provided redemption, but that we still live in a fallen world.
It's changed us
Plain and simple, it's changed us. Kara and I have personally seen our marriage influenced positively over the past few years from the work Chris and others who walk in the same circles he has navigated. It's helped us communicate more effectively, love one another better, understand ourselves, and grow closer to one another and God. We want others to join others in that experience. One of my personal desires is to create communities of storytellers. Storytellers that tell the redemptive work that God has done, is doing, and will do.
So our question for you is: Will you join us in that story?